Welcome to Briarwood
Children's House
Each day, Briarwood Children's House provides a balanced approach to learning, giving you the peace of mind that your child will be warmly wrapped in a stimulating & engaging environment as s/he develops socially, learns to identify & work with emotions, develops physical abilities, and becomes a confident and inquisitive learner during daycare.
Our childcare program is fully balanced of child directed exploration and planned learning opportunities by passionate & engaging preschool teachers whose end goal for your child is the development of a healthy self-image, the development of positive social relationships, the development of a passion and love for learning and a solid start to school readiness for later learning success.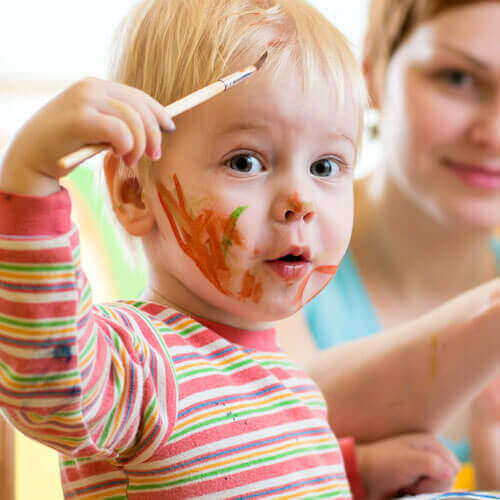 We are a daycare program that focuses on each child according to their individual needs and abilities. The framework for delivering individualized learning is our chosen preschool philosophy of Montessori Education. Montessori is a hands on approach to discovery and learning. A child begins to construct their knowledge about the world around them through materials meant to be fully explored through the senses. Each child works through the child care classroom at their own pace and our role as preschool "teacher" is to guide and help the child connect to materials and experiences that will further help them make sense of their world.
Montessori children become resilient, confident, problem solvers, who come to appreciate the world around them in a fresh new way. Conflict resolution learning begins in our toddler classrooms as children learn how to use their words to solve their problems and older children continue the process by learning to take their emotional temperature and negotiate peace.
Our children continue to expand their world through famous artist studies,composer studies, plant & animal care, art studio exploration and our music & literacy program. Learning opportunities at Briarwood Children's House are limitless!