Educational Philosophy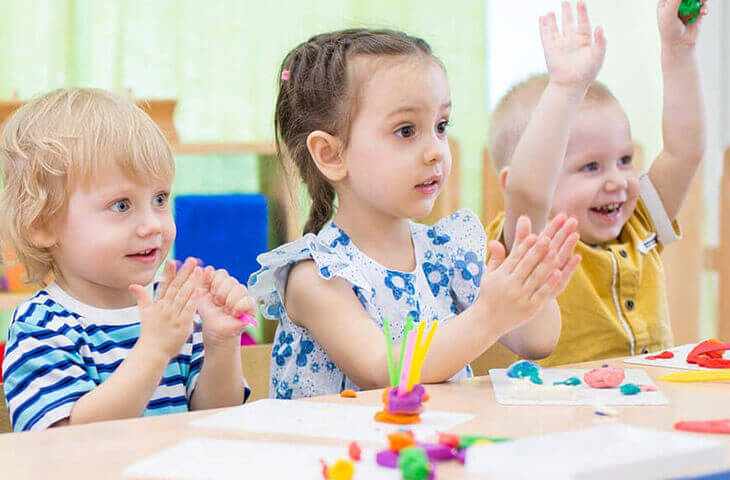 Our school follows the philosophy of Dr. Maria Montessori who said, "It is not true that I invented what is called the Montessori Method. I have studied the child, I have taken what the child has given me and expressed it, and that is what is called the Montessori Method".
Montessori childcare is based on warmth and respect and is an education for life. It teaches children to think, to become independent, and to develop self-discipline without punishments or rewards. Montessori daycare helps children discover and develop their unique talents and possibilities, learning that they are capable human beings.
Children in our Montessori classrooms work at their own pace, and learn in the way that speaks to their own individual learning style. We give children an opportunity to explore and learn about everything in a supportive and safe classroom environment. In an atmosphere of self-directed work, children compete only with themselves and learn not to be afraid of making mistakes.
The Goals of Montessori Education
"The goal of [education in] the Montessori classroom...is first and foremost the development of skills necessary for a productive and fulfilling life. The best of the academic curriculums are...[of little value] if the child does not develop inner discipline, integrity, and respect for others and oneself."
- The Montessori Foundation/International Montessori Council: The Montessori Approach to Discipline
It's all about the children. It's our responsibility to offer them an environment that allows them to reach their fullest potential. The Goals of Montessori Education are to:
Assist the child in his/her mental and physical ability to work appropriately in the preschool environment (normalization)
Allow children to have freedom coupled with responsibility, which then leads to self-respect, security, and creativity, which in turn leads to collaboration and cooperation
Create in the child the sense of independence, self-discipline, concentration motivation and sensitivity to things around him/her
Educate the whole child, with activities and lessons designed to promote the development of social skills, emotional growth, physical coordination, as well as cognitive preparation
Help children acquire a sense of common humanity that binds peoples of all races and cultures together so that they might grow up to contribute to a more peaceful and cooperative world
Develop a positive attitude towards school and learning
Develop a healthy sense of self-confidence
Form extended habits of concentration, initiative, and persistence
Provide a carefully planned, stimulating environment where children are free to respond to their natural drive to work and learn
Awaken the child's sense of imagination
Encourage the child's desire for independence and high-self esteem
Help the child develop the kindness, courtesy, and self-discipline that will allow him/her to become a full member of society
Help the child learn how to observe, question, and explore ideas independently
Free the child to pursue knowledge and skills most relevant to him or her at a pace that is most comfortable
Encourage the child's inherent love of learning
Create a culture of consistency, order, and empowerment